Lunch box ideas for kids – five days of healthy lunch box ideas (Week 1).
Finn started school in February which resulted in me being thrown into the world of lunch boxes. I had a little taster of this when he was at preschool, but now I am packing boxes five days a week.
I have been sharing a lot of his lunch boxes and have received a lot of positive feedback and questions on them. Parents are keen to find different, healthy ideas for their kids' lunch boxes and so I am hoping that I can help in some way.
Each week I plan to share Finn's lunch boxes and provide links to any recipes that I use.

DAY 1
Spinach wraps filled with hummus and finely chopped vegetables (peppers, carrots & red cabbage)
Snacking cucumber & snow peas
Hummus Dip
Tomato and cheddar cheese
Kiwi and blueberries
Packed in a Yumbox Panino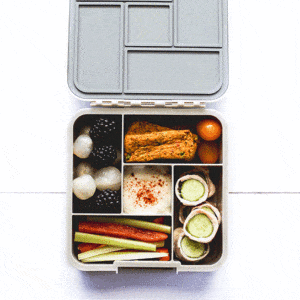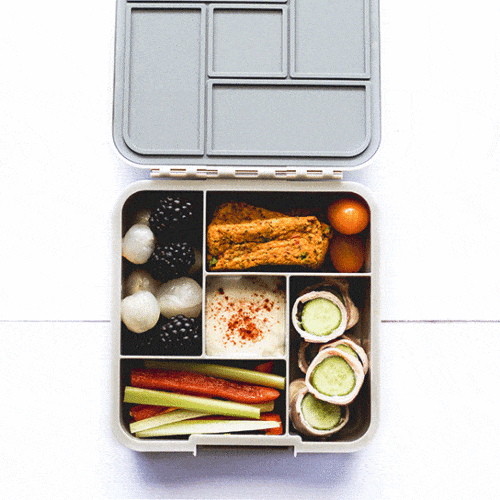 DAY 2
Blackberries and Lychees
Carrot, celery and pepper strips
Snacking cucumbers wrapped in cream cheese and ham
Veggie Sticks and tomatoes
Packed in a Little Lunch Box Co Bento 5.
DAY 3
Tortilla wrap chips. (Tortilla wraps cut and baked in the oven)
Guacamole
Corn on the cob and pepper stips
Tomato, celery and cheddar cheese (cut into stars)
Packed in a LunchBots Quad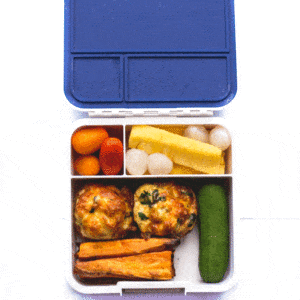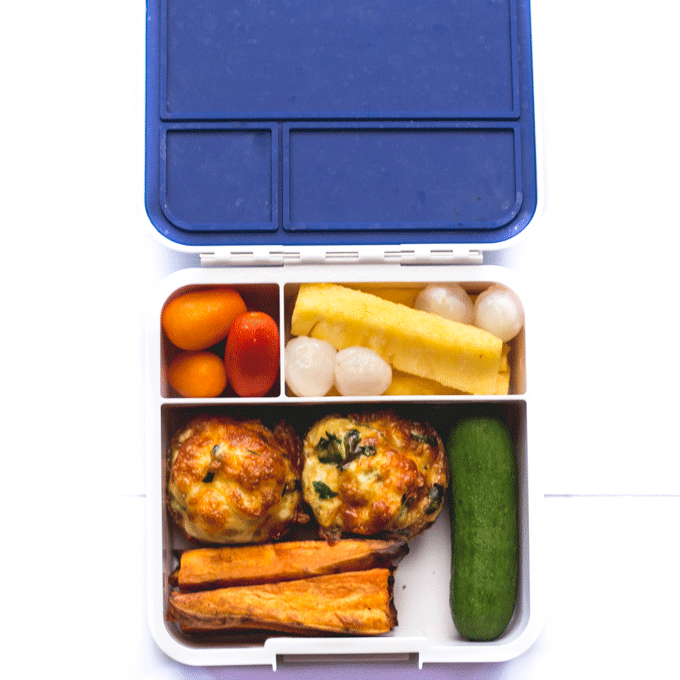 DAY 4
Snacking tomatoes
Pineapple and Lychee
Broccoli and Cheese eggy cups (see bottom of post for instructions)
Sweet potato wedges & snacking cucumber
Packed in  Little Lunch Box Bento 3.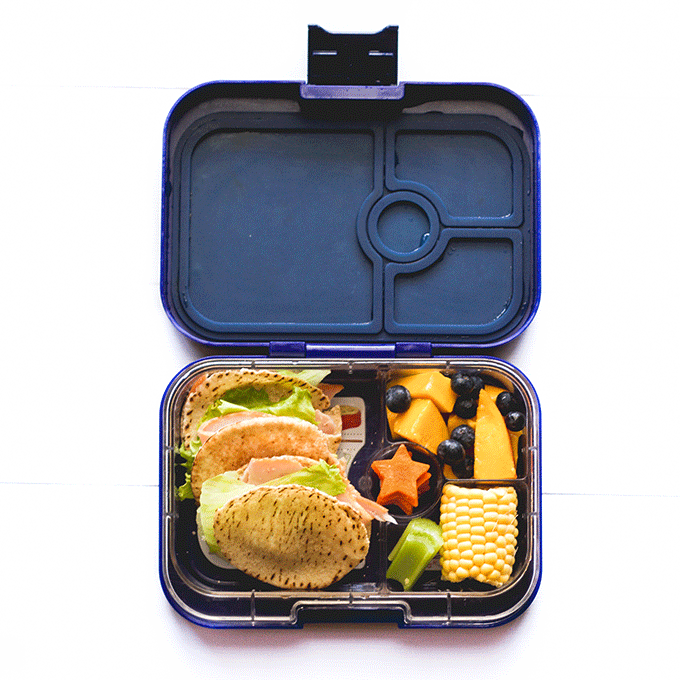 DAY 5
Ham salad mini pitta sandwiches
Celery and corn on the cob
Carrot stars (made using star cookie cutter)
Mango and blueberries.
Packed in a Yumbox Panino
Products included without recipe links
Broccoli and Cheese egg cups (makes 6)
Oil a muffin tray and add some finely chopped broccoli, grated cheese and chopped parsley to the bottom of each muffin section. Fill each section with some beaten egg (I needed five beaten eggs) Bake @180c /350F for 20 mins.