Cute and Easy DIY Halloween Treats Your Kids Will Love
Looking for cute and festive DIY Halloween Treats? Thrill everyone with these 9 easy Halloween recipes that are dangerously delicious to trick or treat yourself this Halloween! 
1. Easy Pumpkin Krispies Treat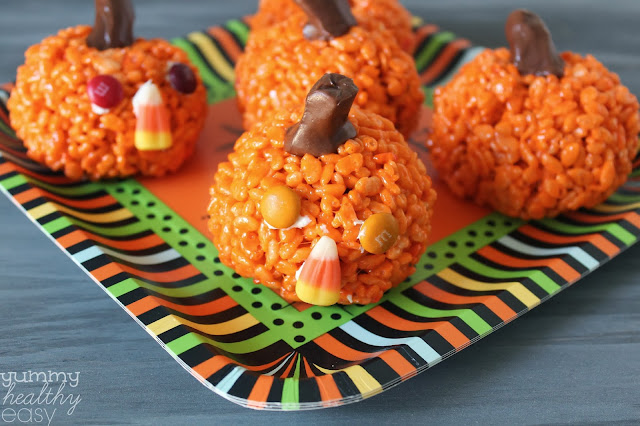 Craving for pumpkin spice and everything nice? Whip up these Easy Pumpkin Krispies Treats that'll be an instant hit with the kids. Give 'em pumpkin to talk about with these easy Halloween recipes. Talk about squash goals!
2. Broom Cookies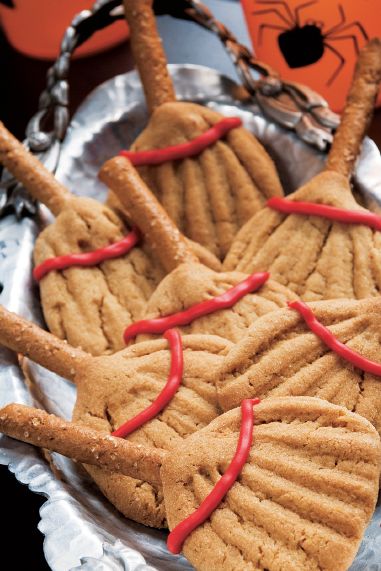 Cookie lovers beware! These DIY Broom Cookies will have your kids under your spell! It's one of those Halloween treats that will sweep you off your feet! 
3. Boo-nana Pops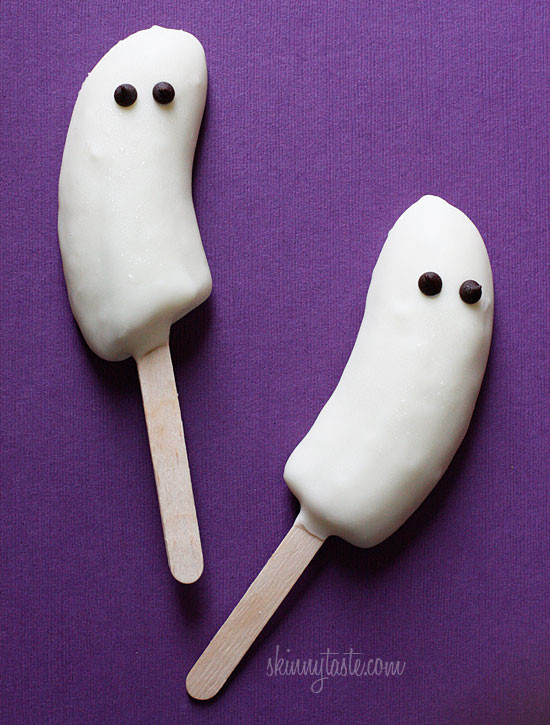 A few basic ingredients are all it takes to make this cute Frozen Chocolate Banana Ghost Pops! These easy Halloween treats will have your ghosts spookily disappear in no time!
4. Dracula's Dentures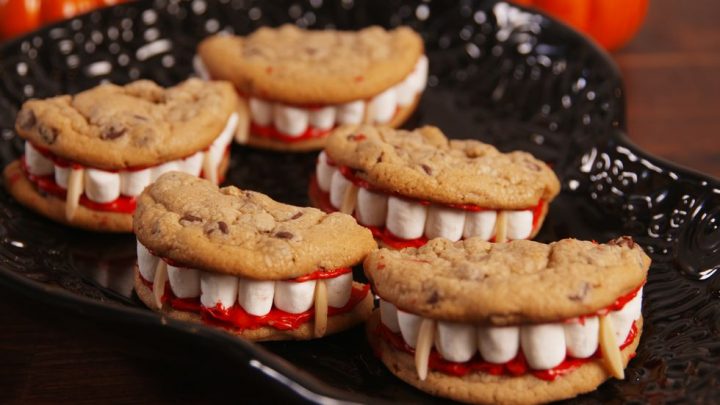 Looking for cool Halloween treats this year? Look no further! These Dracula Dentures may look scary but its actually delicious and super easy to make! It's love at first bite!

5. Reese's Bats

Another one of those easy DIY Halloween treats that'll fly is this Reese's Bats recipe. You can easily transform your classic Reese's into a spooky Halloween dessert using Oreos and candy! Your kids will definitely cave in with these treats!
6. Jack Skellington Candy Apples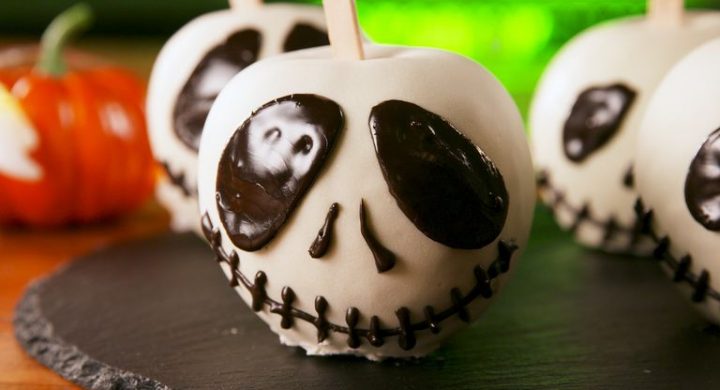 What's your go-to Halloween movie? Gear up your watch party of The Nightmare Before Christmas with the kids by making some Jack Skellington Candy Apples! It's one of those DIY Halloween treats for kids that are both spooky and special!
6. Candy Corn Cupcakes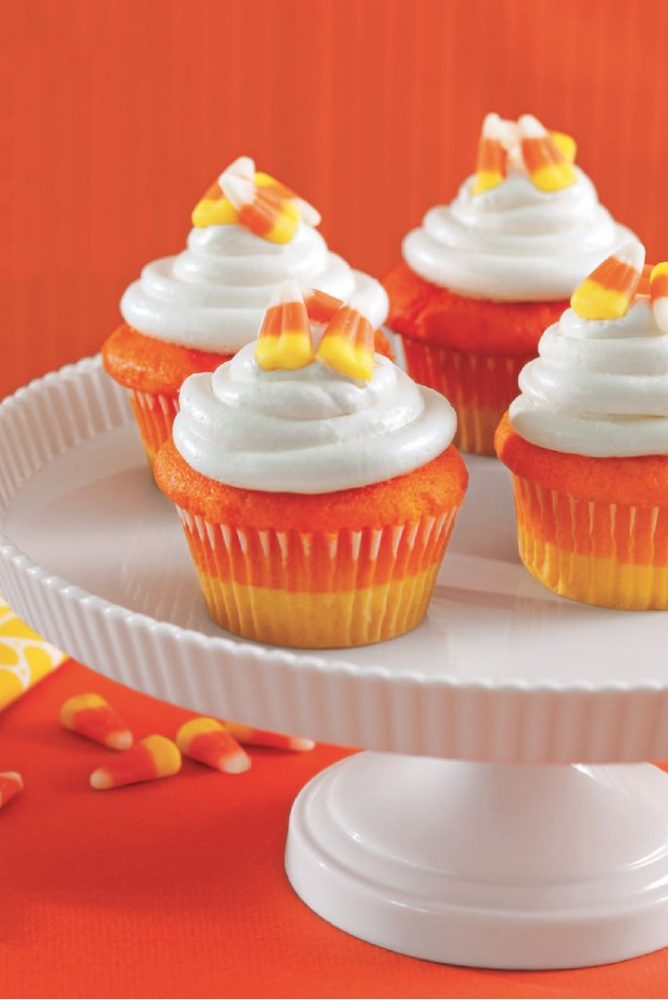 Here's a recipe that's not just eye-candy. One of those Halloween treat ideas that are definitely super yummy too! These Candy Corn Cupcakes topped with creamy marshmallow frosting are enough to satisfy your kids' candy cravings!  
7. Halloween Spider Bark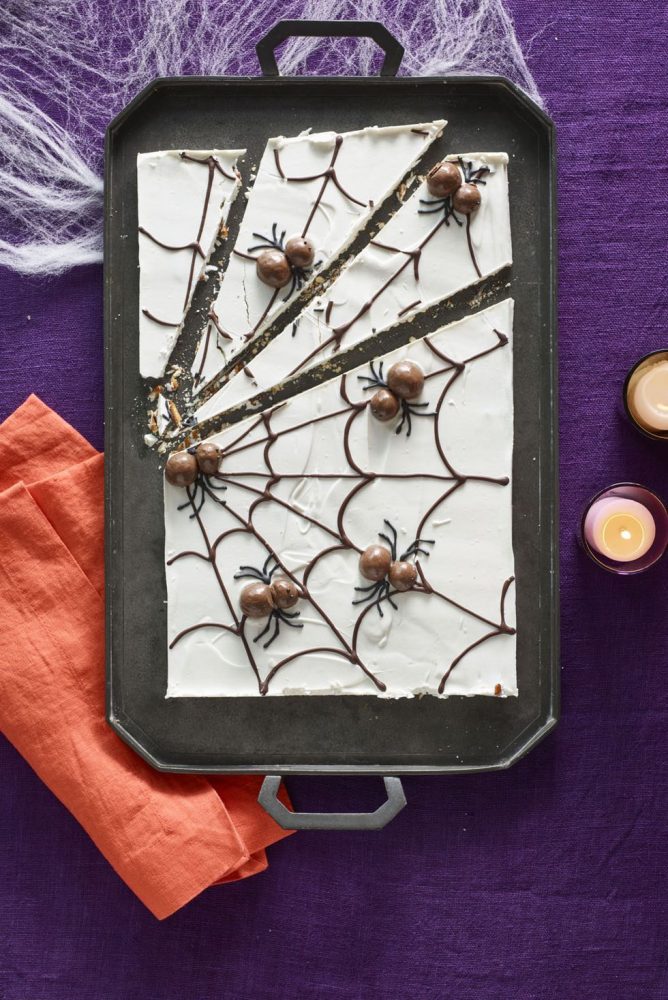 Want to know the best trick this season? Make your guests run toward spiders instead of away from them! Bring this Halloween Spider Bark to the table to complete your spooky-themed table display. Easily one of the best Halloween treats for kids!
8. Scary-Simple Meringue Bones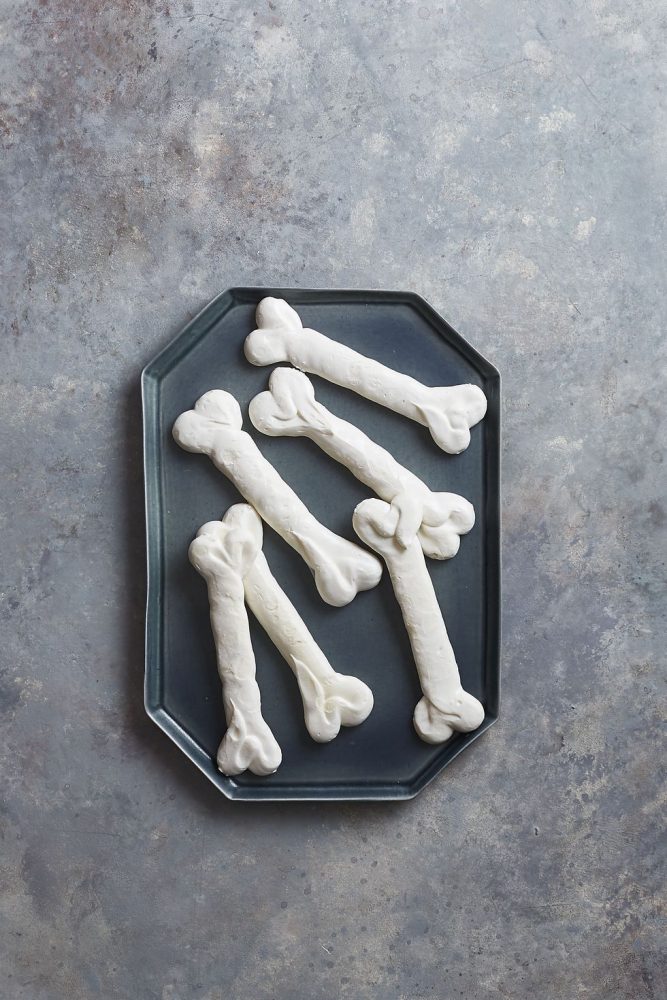 Need a spooky dessert that will surely hit the spot? You can never go wrong with classic Halloween treats like these Scary-Simple Meringue Bones! These four ingredient desserts are perfect to pull together at the last minute! Bone-apetit!
Want to Make More Easy Recipes?
Check out our article on Smores Recipes for more sweet treats! And if you want more recipes for kids, we've got Easy Picnic Recipes for Kids and Easy Camping Meals that your kids will enjoy at home or in school.
Making Some Halloween Treats?
Pack them in super cute bags or baskets then personalise them with our cute Halloween sticker pack. Perfect to send to family, friends, and neighbours this Halloween. The best part? These are all made in Australia and shipped super fast! You and your kids will love them!