Easy Camping Meals That Everyone Will Enjoy
Going on a camping trip is a super fun summer activity. A lot of planning and packing is involved so when it comes to meals, you want Easy Camping Meals that you can prep, grill, eat and enjoy! Here's a list of amazingly yummy recipes that you can cook in one pot, skillet or tin foil! These are all fun meals that everyone will love. Plus you can make them for any of your picnics or even just for some bbq backyard party!
1. Blueberry Banana Pancakes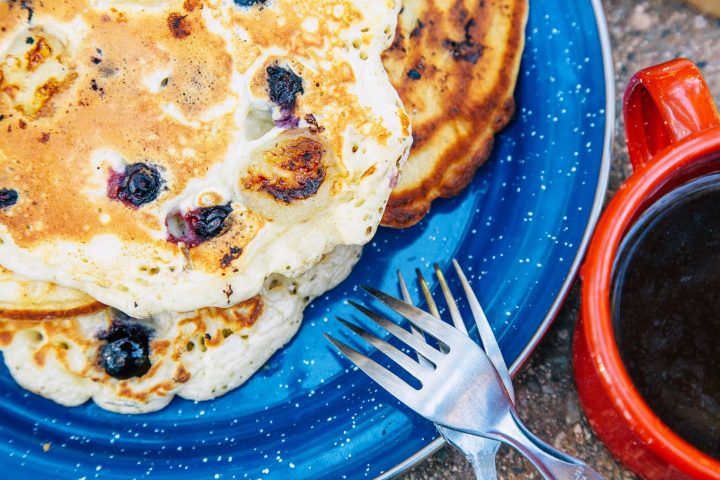 Great mornings start with a good breakfast. Making pancakes is one of the camping meal ideas you can have for an easy and yummy breakfast. Just like the ones made at home!
2. Raspberry Dark Chocolate Chip Overnight Oats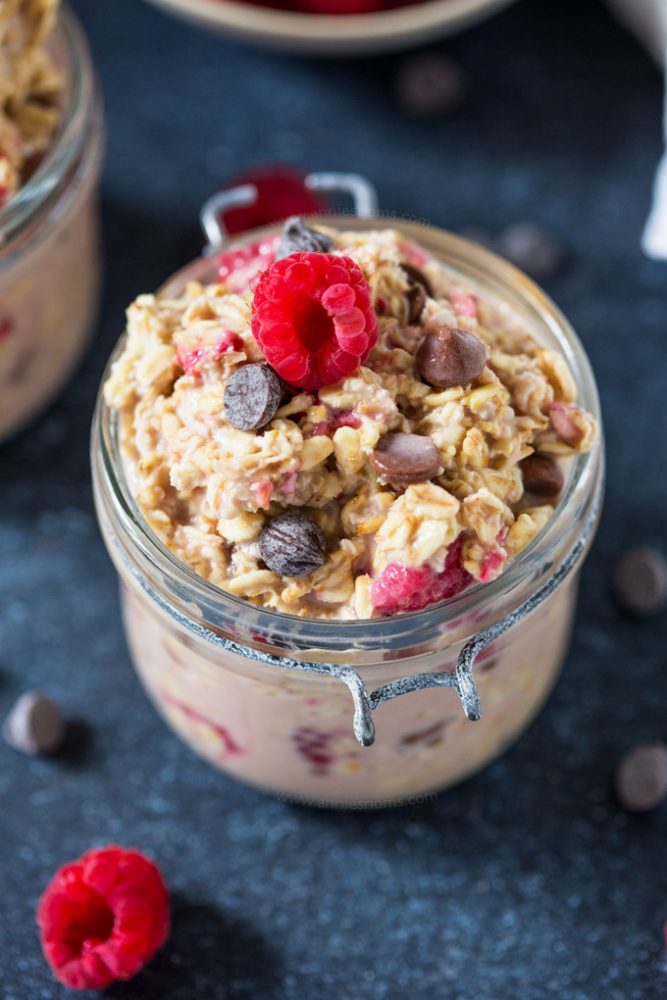 Make ahead camping meals for breakfast are perfect to jumpstart your day at camp! This overnight oats recipe is light, healthy, and yummy! Wash and clean to reuse them for your other easy-to-make meals like salad or pasta. 
3. Lumberjack Breakfast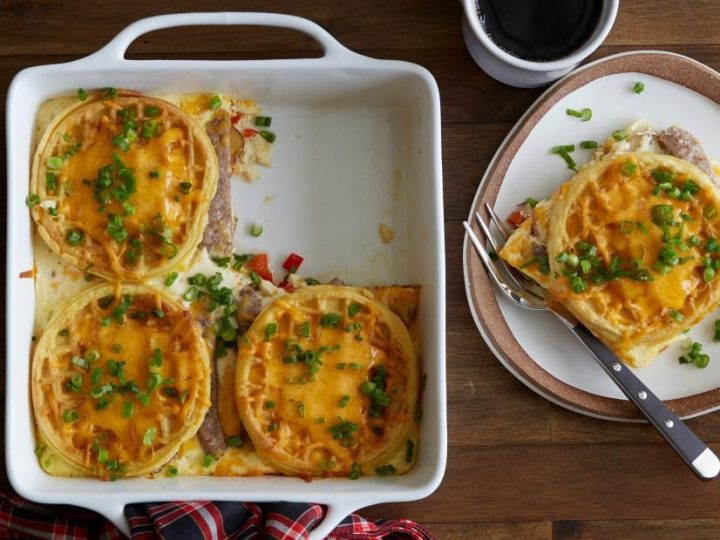 Get ready for the day with a big breakfast. Starting with good camping meals like this waffles packed with sausages, cheese, potatoes, and peppers. It's the perfect waffle sandwich! 
4. Campfire Pizza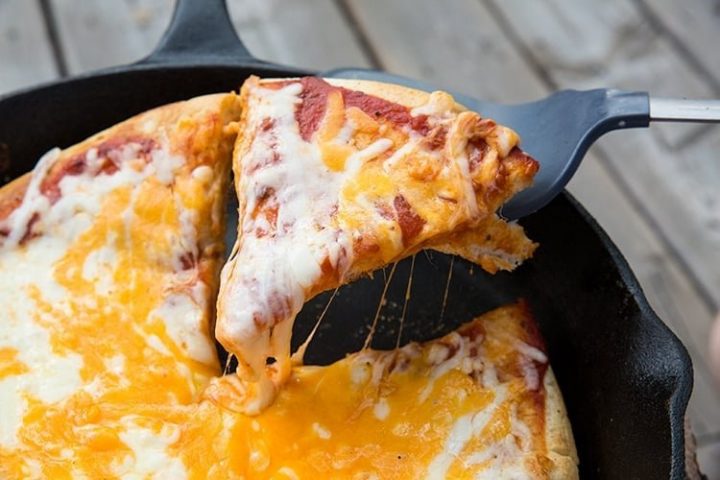 Pizza is always a good idea! Have it for one of your DIY camping meals. All you need is a flat pan over a grill or any fire. Easy-to-make, easy-to-eat meal that won't leave you with a lot of mess to clean up after! 
5. Ham and Cheese Pudgy Pie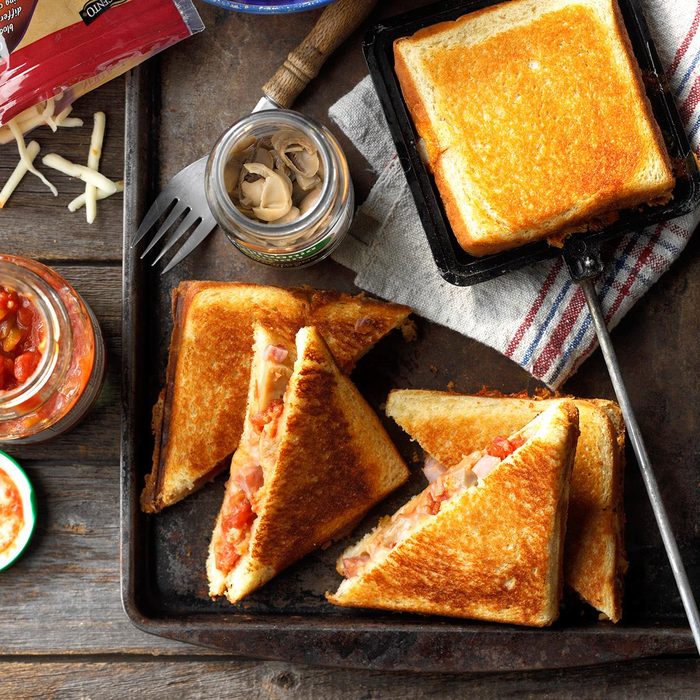 Sandwiches are our best friends when we want premade meals for a camping trip. They're super easy to prepare and all you need is to heat or toast when you're ready to eat them. 
6. Southern Skillet Pimento Macaroni and Cheese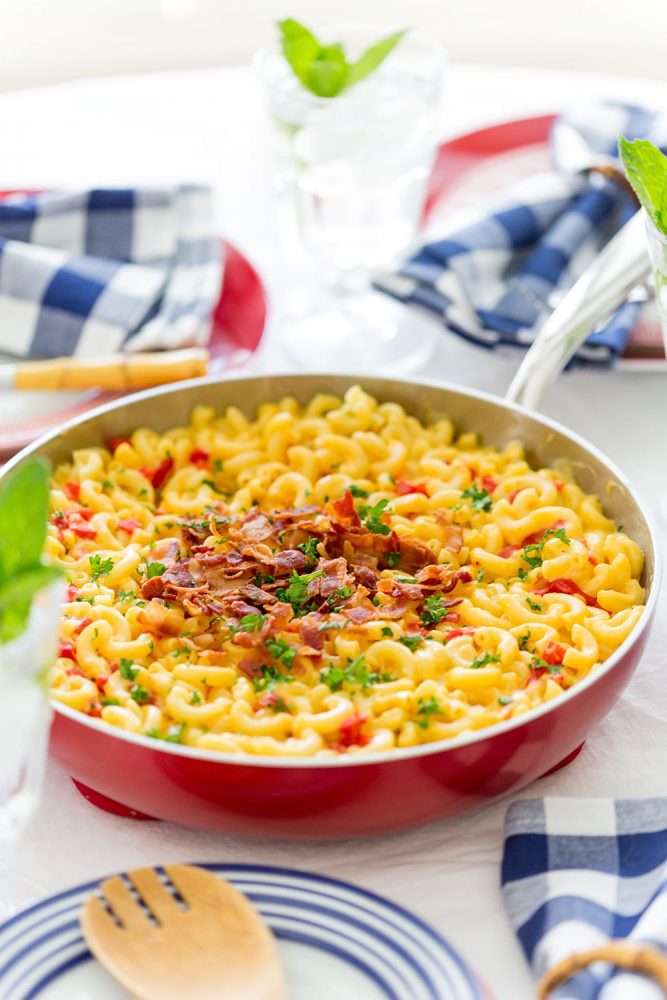 If you're looking for one pot camping meals, this mac and cheese skillet recipe is a classic one that you can make as one of your camping trips. Everybody loves a good mac and cheese.
7. Walking Tacos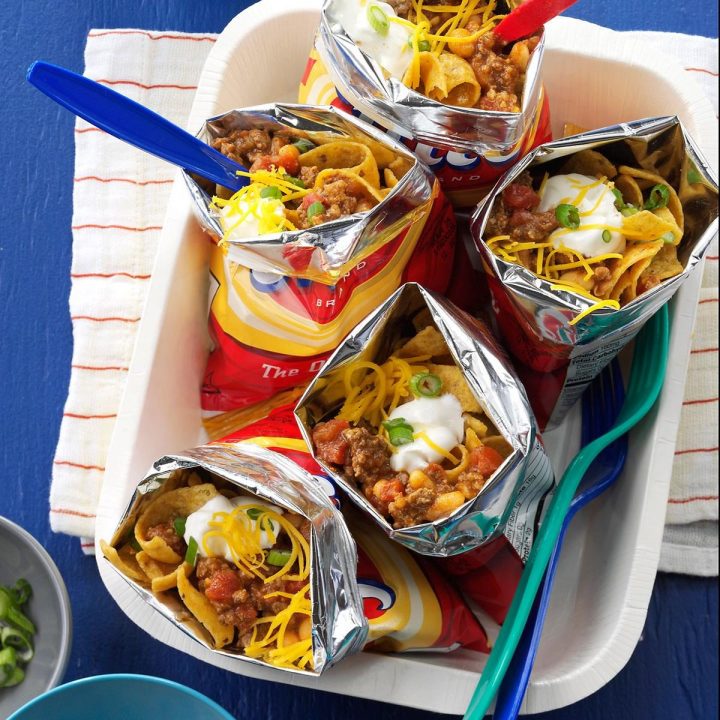 A classic camping favourite, walking tacos, is one of the best camping meals. Just pop open a bag of tortilla chips, pour over the dressing, some salsa and all your toppings and you've got instant tacos! Use a spoon or fork to enjoy!

8. BBQ Chicken Foil Packs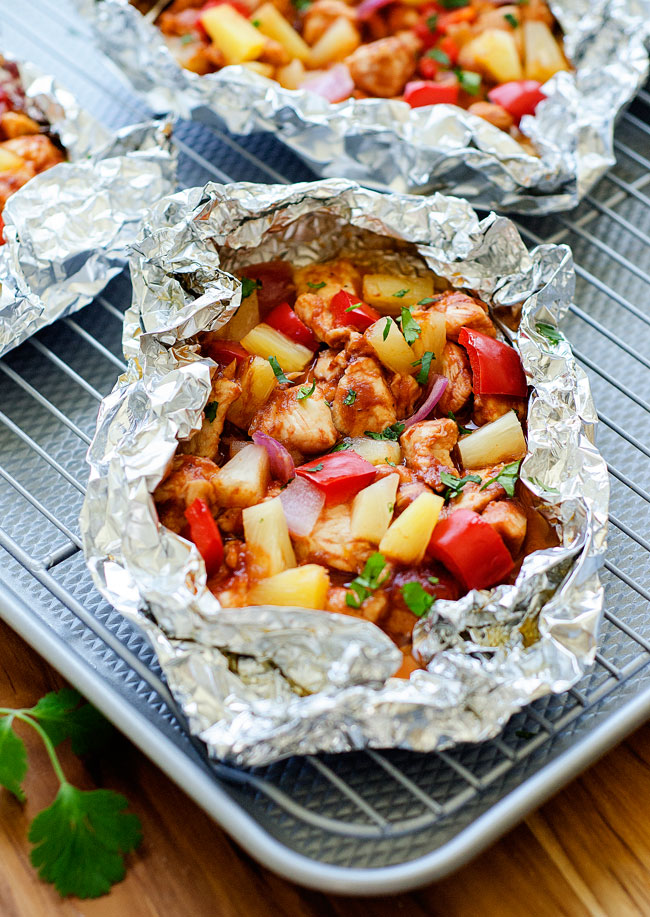 One of the best camping meal ideas is this BBQ Chicken cooked in tin foil over the grill. No need to transfer it to a plate so you can just enjoy a meal without having to think about cleaning up. Just make sure you have trash bags for proper disposal. 
9. Bacon Ranch Grilled Potatoes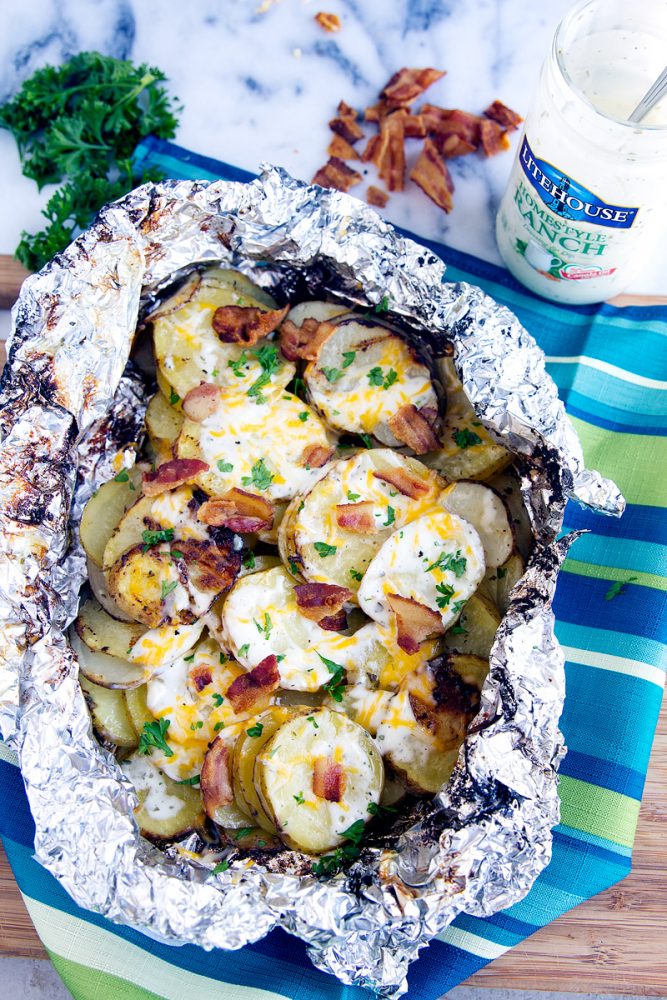 This potato recipe is one of the camping friendly meals you can have. It's great to pair with BBQ! Or top with loads of bacon and it's sure to hit the spot! 
10. Grilled Corn on A Cob
When you're looking for some easy camping snacks and meals, a good old classic grill recipe is buttered corn on a cob! Easy, yummy snack grilled to perfection that everyone will love!
11. Smoked Sausage and Potatoes
 
Sausage and potatoes are always top of mind for good meals for camping trips. It's easy to prep, pack and cook. A complete meal that everyone will love! 
12. Grilled Vegetables and Brat Kabobs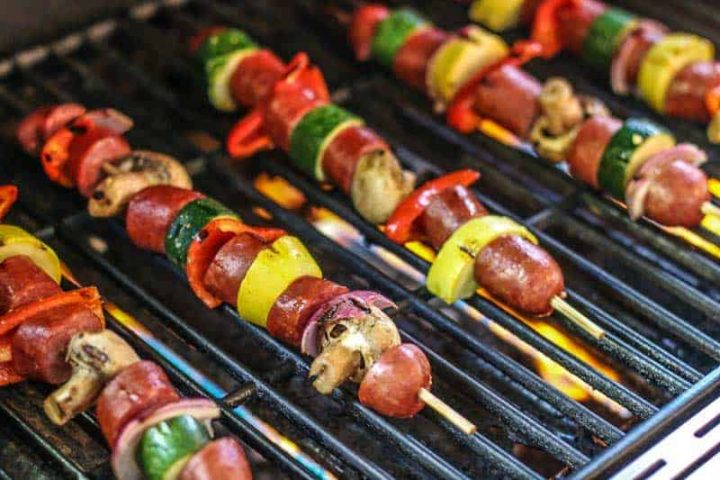 Grilling is the easiest way to cook when you are out camping. This super simple recipe is one of those BBQ ideas for camping that you can prepare and pack ahead on sticks so all you need to do is fire up the grill. 
13. Grilled Maple Butter Apricot with Vanilla Ice Cream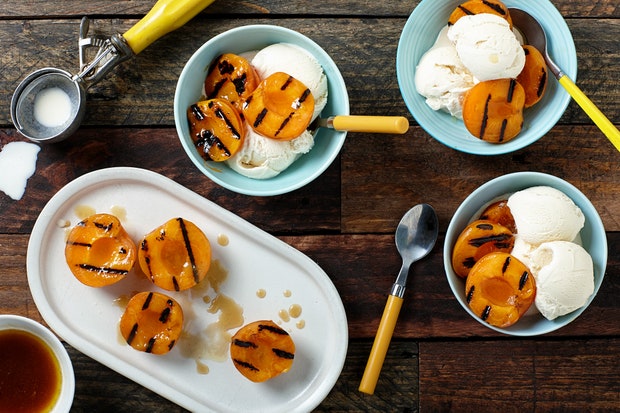 Even when you're out camping, you can enjoy sweet treats other than smores! Here's a simple yet delectable camping dessert to cap off your camping meals. 
Can't Get Enough of These Easy Camping Meals?
You'll love our Picnic Food Ideas that you can take to camp for your kids. We've also got some Smores Recipe Ideas that everyone will absolutely go crazy for!
Planning and Packing For Your Camping Menu?
We've got a shopping list you can personalise so you can plan and prepare your meals when you do your grocery run. Use our dry erase labels when you pre-pack some meals or even some of your ingredients into small containers. These are perfect for the outdoors because they're waterproof! The best part? These are made in Australia and shipped super fast! You're going to love them!